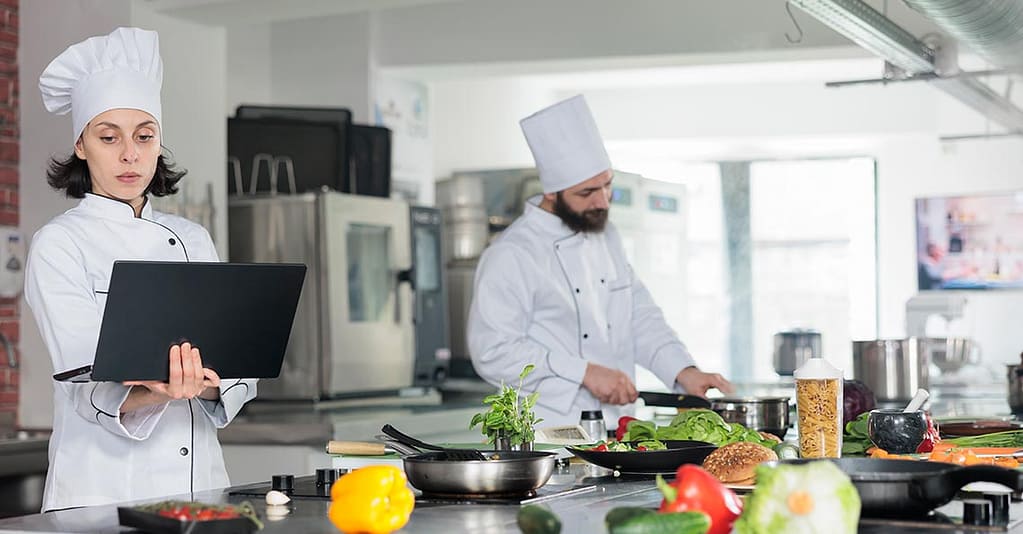 Program Length- 1 Years [50 Weeks]
Academic Credentials – Diploma
Program Description –This 50 week, an intensive and comprehensive Diploma program will prepare the students with the basic culinary and restaurant management skills, introductory to advanced culinary theory and practicum, and desserts and pastry making.
Admission Requirements – Ontario Secondary School Diploma or equivalent, Minimum 18 years of age, IELTS overall score of 6.0 or above, Mature Students must pass the admission test.
Program Dates – Most of our programs accept students round the year. We enroll students every month.
Frequent Monthly start dates
Accepting Canadian and Inter-national students
Some of our campuses offer evening and weekend classes
Culinary Basics, Food/Baking Theory, Culinary Techniques, Food, and Personal Chef.
Boulanger
Pastry Chef
Bar Manager
Sous Chef-Pastry
Catering Service Manager
Patissier
Food Services Manager
Hotel Food and Beverage Service Manager
Restaurant Assistant Manager
Restaurateur – Food Services
Chef de cuisine
Chef de Partie