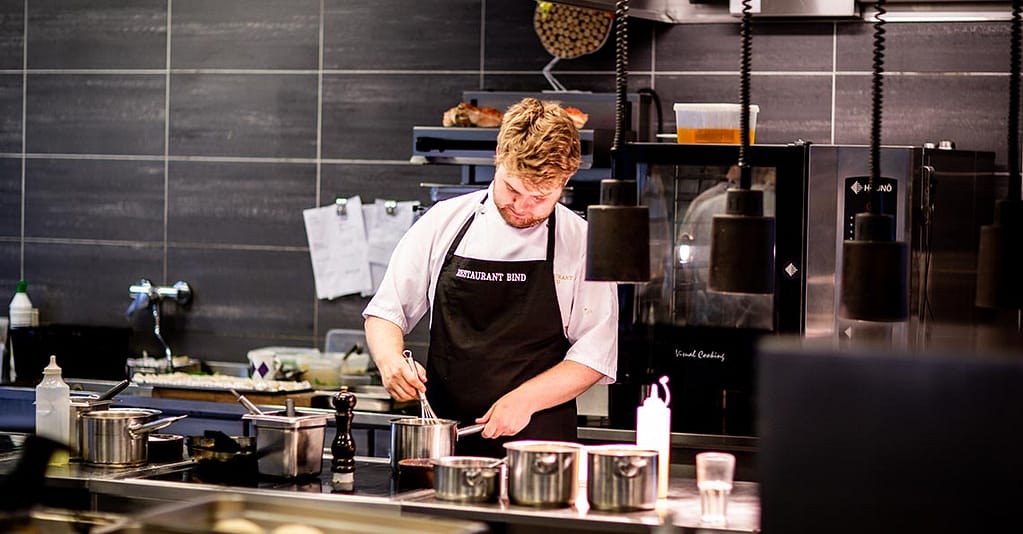 Program Length – 1 Years [50 Weeks]
Academic Credentials – Diploma
Program Description – The Chef De Cuisine program is a highly prestigious program that is de-signed to provide the skills and knowledge necessary to work in the food industry at Executive, Executive Sous and Sous Chef levels.
Admission Requirements – Ontario Secondary School Diploma or equivalent, Minimum 18 years of age, IELTS overall score of 6.0 or above, Mature Students must pass the admission test.
Program Dates – Most of our programs accept students round the year. We enroll students every month.
Frequent Monthly start dates
Accepting Canadian and Inter-national students
Some of our campuses offer evening and weekend classes
Food, Beverage and Labour Cost controls, Food Theory, Pastry, Cuisine – A La Carte
Chef de Partie
Chef
Sous-chef
Chef de cuisine
Head chef
Pastry chef
Executive sous-chef
Specialist chef
Executive chef
Corporate chef
Master chef
Saucier
Apprentice Cook
Dietary Cook
Grill Cook
Line Cook
Short Order Cook
Institutional Cook